Mastering Remote Work: How Office 365 Facilitates Efficient Collaboration From Anywhere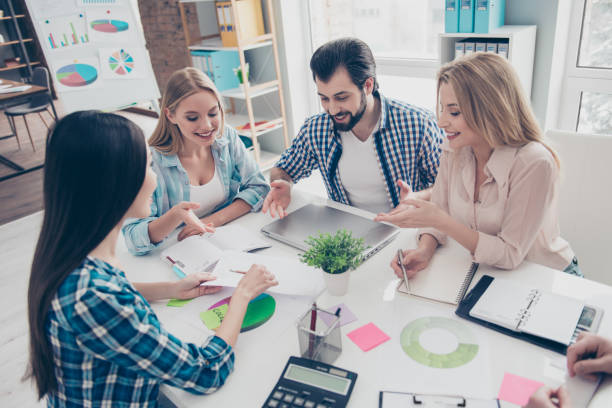 Remote work has become an essential part of modern business, enabling organizations to maintain productivity while offering employees the flexibility to work from any location. Microsoft Office 365 has emerged as a powerful platform for facilitating efficient collaboration in remote work environments. In this blog post, we'll discuss the various collaboration tools available in Office 365, such as Microsoft Teams, SharePoint, and OneDrive, and demonstrate how they enable seamless remote work and productivity.
Microsoft Teams: Unifying Communication And Collaboration
Microsoft Teams serves as a hub for teamwork, bringing together chat, video calls, file sharing, and app integration into one cohesive platform. Teams enables remote workers to collaborate in real-time, participate in video conferences, and share their screens with colleagues. With its robust features and integrations with other Office 365 applications, Teams has become an indispensable tool for remote collaboration and communication.
Key benefits of Microsoft Teams for remote work include:
Streamlined communication through channels, group chats, and one-on-one conversations.
High-quality video conferencing and screen sharing capabilities.
Integration with Office 365 apps, such as Word, Excel, and PowerPoint, for seamless collaboration on documents.
Customizable workspaces with the ability to add third-party apps and create tailored workflows.
OneDrive: Syncing And Sharing Files Securely Across Devices
OneDrive is a cloud-based file storage and synchronization service that allows remote workers to access, share, and collaborate on files from any device. It ensures that documents are securely stored in the cloud and can be accessed by authorized team members, making it an essential tool for remote work.
Key benefits of OneDrive for remote work include:
Secure file storage and syncing across devices, ensuring easy access to documents from any location.
Real-time collaboration on Office 365 documents, allowing multiple team members to work on a file simultaneously.
File sharing capabilities with customizable permissions to control access and editing rights.
Offline access to files, enabling productivity even without an internet connection.
Conclusion
Microsoft Office 365 offers a comprehensive suite of collaboration tools that empower remote workers to communicate and collaborate efficiently, regardless of their location. By harnessing the power of Microsoft Teams, SharePoint, and OneDrive, organizations can create a connected and productive remote work environment that fosters innovation, enhances collaboration, and drives business growth. Don't miss out on the opportunity to master remote work with Office 365 and take your team's productivity to new heights.